Tripawds is a user-supported community. Thank you for your support!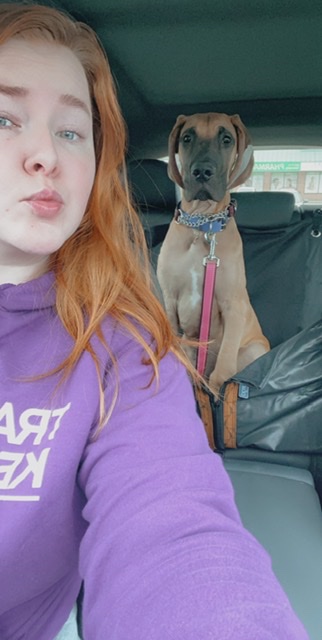 Does everyone remember how i said the 19th was an important day for us last year? Well, on November 19th our new puppy was born. He is biologically Duchess' nephew, his mom being her full sister.
His name is Moose. He is currently 4months old, and amazing. He's confident, sweet & stubborn.
I kind of abandoned this blog after Duchess passed because I didn't know what else to say, but today Moose found her stick in the yard. So i feel like I can share here the comparison of our tripawd girl on St Pattys Day '19 next to our boy Moose with her same stick in almost the exact same spot a few days difference 1yr later.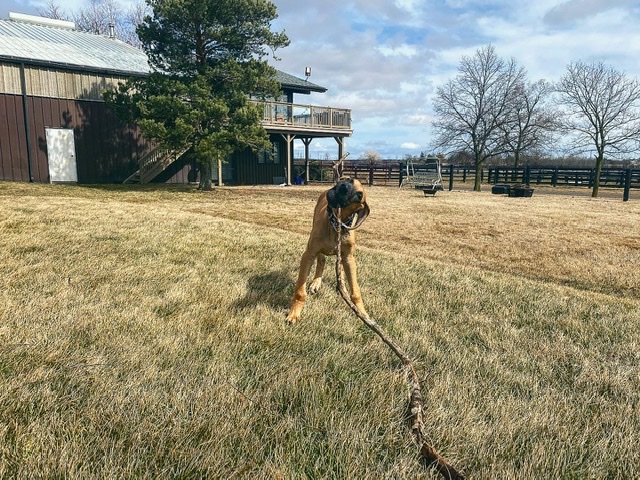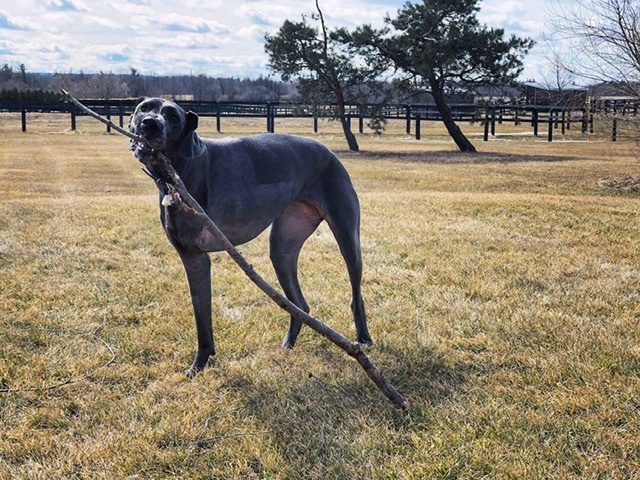 We will be coming up on our 1yr without her. I don't know how we'll feel but I do remember February 19th I thought about her a lot, being 1yr from her amputation. It's crazy what we go through in the span of 365 (366 this year) days.
I hope everyone is well & that their tripawd warriors are fighting on! I know Duchess will look after Moose from above ❤️